Ministry Name: 
YWAM Island Reach
Base Location:
Madagascar
Vessels Operated:
Island Reach
Types of Ministries:
Disaster Relief, Medical Care, Missions / Outreach
Areas of Operation:
Pacific Ocean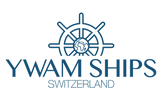 We invite you to celebrate with us the birth of a new vessel which will serve in the french speaking world around the east coast of Madagascar, Melton has been re-named Island Reach and will be transformed into a medical ship to serve unreached communities located around Tamatave, Madagascar.
On the 3rd of December 2021 we conducted a short handing over ceremony in Greenock, Scotland. The sun came out and we were blessed with a double rainbow in the sky as we celebrated together the accomplishment of the last few steps in the process.The Vine Trust had handed over ownership to YWAM Ships Switzerland!
PHASE ONE
Is now complete! Celebrate with us
PHASE TWO
In Conwy our marine volunteers will prepare Island Reach for the long voyage (8,500 miles) and transformation into a medical relief vessel. If you would like to volunteer to help please contact [email protected]
These transformation costs with delivery costs to Madagascar will require an investment of £100,000 by the beginning of March 2022.
PHASE THREE
Finally, the installation of medical units, and equipment, many of which we hope will be donated, will need a further estimated investment of £50,000. A bargain for what she will be able to do for the next two decades.
The total estimated cost for the purchase, transformation and refurbishment comes to £230,000.
Please get in touch if you would like further information about our plans or about the ship, we are more than happy to share in this voyage with you as we seek God and partner together for His solutions!
Please send any corrections / updates / new photos to: